A 19 year old woman who was arrested along with her husband of 3 weeks for stabbing to death a man they met on Craigslist has claimed in a jailhouse interview that she has murdered 22 or more people from Alaska to North Carolina as part of her involvement in a Satanic cult. Miranda Barbour claims she committed the first murder in Alaska when she was 13 years old, shortly after joining the cult. Her family moved to North Carolina soon thereafter.
She met Troy LaFerrara, the 6-ft.-2-in., 278-lb. victim, in November after he responded to her Craigslist ad offering companionship for money. She stabbed LaFerrara 20 times with a knife in the front seat of her red Honda CR-V while her husband tied a cable cord around his neck, police said. She said they killed the man because they wanted to commit a murder together.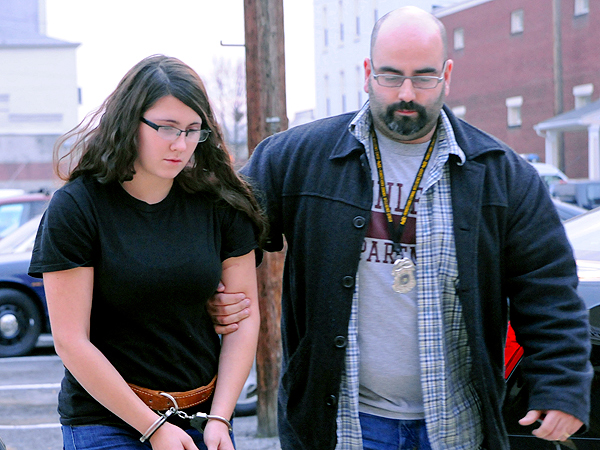 Edited by Dan T., 17 February 2014 - 04:30 PM.